Thank you for visiting Florida Products website, we would like to share with you valuable information on our process, portfolio, values and presentations. Check our packaging section to review our industrial or bulk packaging options or our foodservice and retail packaging. We are the leading exporting company in Costa Rica for NFC pineapple juice, a product that is manufactured with Golden pineapples or extra sweet pineapple, coming directly from the pineapple farms. Our products are produced with the best raw material, as we have direct contact with the growers. Our vision is to offer you a high nutritional product that tastes great, due to the quality of the origin of the fruit and vegetable. We take care of you, by taking care of the whole supply chain.
Our values
Our objectives, strategies, business direction, target market and products, might change, but regardless of the business we engage in, these are the fundamental principles we always want to remember as the rules governing our actions:

Respect
We treat others the way we would like to be treated. We operate in an environment of teamwork and mutual respect, where our differences are valued and cooperation is needed for a clear and open communication.

Integrity
Our duty is to correspond to the trust placed in us, complying with agreements and commitments, always adhering to the company's policies and values. We do what we preach. We foster an organization whose members exhibit the moral standards society accepts as proper and desirable, with ethics guiding all our actions so that our behavior is correct and irreproachable. We communicate with transparency, which is essential for ensuring the levels of trust that should exist between the different teams and among their respective members. We act responsibly towards the community and environment where we carry out our business, adhering strictly to its laws.

Commitment
We commit to the group's goals and assume our obligations with passion, making an effort to discover the needs of both our external and internal customers to provide more than what is expected from our service. We're people with initiative who advocate solutions to problems, backing the solutions with data and statistics, and generating an active, responsible participation in solving problems. We assume responsibility for the proper and efficient use of the resources allocated to us.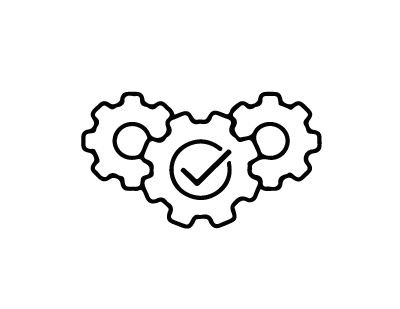 Excellence
We are committed to excellence and a motivating attitude to improve spiritually, professionally, economically and as human beings; overcoming obstacles and difficulties, and developing the ability to strive harder to achieve all the goals we set for ourselves. We take on our commitments with seriousness, effort and a sense of opportunity. We are proactive people with inquisitive minds who accept the challenge of exercising our own self-control. We are motivated to constantly develop new ways of doing things to make our work more efficient and productive. The fulfillment of these reflects an organization with values that will inspire in customers the sense of trust, solidarity and efficiency we wish to project.
Integrated
Management
System
Policy
(SGI for its Spanish
Initials)
---
We seek customer satisfaction through compliance of legal requirements and regulations that apply to our processes and others that the organization subscribes to, ensuring the quality, food safety and safety of our products and processes.
---
Read more
---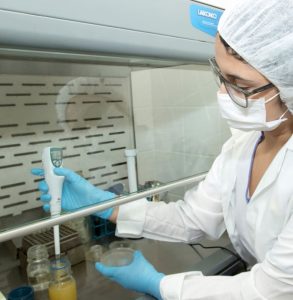 ---